BTech Govt Jobs Recruitment 2017 NIELIT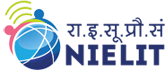 राष्ट्रीय इलेक्ट्रॉनिकी एवं सूचना प्रौद्योगिकी संस्थान –
National Institute of Electronics & Information Technology. (Govt of India)
. Invites applications for various positions for BTech Govt Jobs Recruitment 2017 NIELIT. Details;-
Scientific.Officer__MSc or MCA or BE or BTech
Scientific.Asst__MSc or MCA or BE or BTech
Tradesman__10-class+iTi
Scientist__MSc or BE or BTech
Tech.Asst__MSc or MCA or BE or BTech
Total = 372-vacancies
NIELIT Recruitment 2017. Vacancies to fill up on Direct Recruitment. under the Ministry of Electronics & IT. Government of India. All Eligible 'Indian Nationals' can apply. Other Details.. How to apply? Age.. etc>
Click>BTech Govt Jobs Recruitment 2017 NIELIT Recruitment 2017 – Govt Engineering Jobs – Central Govt Jobs 2017
National Institute of Electronics & Information Technology
(An Autonomous Scientific Society of Ministry of Electronics & IT – Govt of India)
Electronics Niketan – 6. CGA. Complex. New Delhi-110003.
Phone No:- 011-23644849.
Qualification Details:-
FOR THE POST OF;– (1) Scientific  Officer – SB"GROUP – B & (2) Scientific Assistant – A"GROUP -B
M.Sc. in Electronics/Applied Electronics/Physics/ Computer Science/IT with one Year of relevant experience
OR
Master of Computer Application (MCA)
OR
B.E / B. Tech in Electronics/ Electronics & Communications /Electronics & Telecommunications/Computer Science/ Computer & Networking Security/Software   System/Information   Technology/Geographical   Information System(GIS)/Electrical/Design/Informatics/Computer Management/Computational Linguistics
FOR THE POST OF Tradesman -B;-
Matric/Equivalent Plus ITI Certificate
OR
Non-Matric/Equivalent(i.e   VIII   standard)   +   ITI   Certificate   with   3   Years Experience in Government/PSU/reputed limited companies
FOR THE POST OF Scientist-'B' GROUP -A;-
BE/ B-Tech. in Computer Science or Computer Engineering
OR
BE/ B-Tech. in Information Technology- (iT)
OR
BE/ B-Tech. in Electronics & Communication-ECE
OR
BE/ B-Tech. in Electronics & Telecommunication-ETE
OR
M-Sc. (Physics) OR M. Sc. (Electronics /Applied Electronics)
FOR THE POST OF Scientific /Technical Assistant 'A'GROUP -B;-
M.Sc./MS/MCA/B.E/B-Tech  in this fields:-
Physics, Electronics, Computer  Science,Electronics  &  Communication,  Electronics/Telecom/Software System, Information Technology(iT), Management, Informatics, Bio-informatics,     Remote     Sensing,  Mathematics,     Applied-Mathematics, Statistics, Electrical, Mechanical, Civil. Etc.
Salary/Pay Band:-
Scientific.Officer_

PB2,Rs.9300-34800 GP : 4600

Scientific.Asst_

PB2Rs.9300-34800 GP : 4200

Tradesman_

PB1Rs.5200-20200 GP : 1900

Scientist_

Level-10,(Rs.56100-177500)

Tech.Asst_

Level-6,(Rs.35400-112400
Age Limit-(BTech Govt Jobs Recruitment 2017 NIELIT):-
Scientific.Officer_&_Scientific.Asst

=The age limit is 30 years

Tradesman_

=The age limit is 25 years

Scientist_

Level-&_Scientific/

Tech.Asst_

The age limit is 30 years

Upper Age Relaxation for;-

SC.ST.= 05 years

OBC = 03 years.

Ex-ser.Pwd etc applicable as per Govt norms
Persons selected-may posting in 'Any where in India'
Selection process BTech Govt Jobs Recruitment 2017 NIELIT:-
The written-examination will be in Objective Type / OMR sheet
Total = 120 questions ( 60 questions from Their Subject & 60 questions in general)

Examination / Interview centers;-

1)Agartala 2)Ahmedabad 3)Aizwal 4)Bhopal  5)Bangalore 6)Chandigarh 7)Chennai 8)Dehradun 9)Delhi 10)Gangtok 11)Guwahati 12)Hyderabad 13)Imphal  14)Jammu  15)Jaipur   16)Kohima 17)Kolkata  18)Lucknow   19)Mumbai  20)Naharlagun  21)Patna 22)Port Blair 23)Raipur 24)Ranchi 25)Thiruvananthapuram 26)Shillong

For the post of Scientific Assistant "A" and Tradesman 'B" there will be no interview. For Tradesman 'B" there will be skill test, which will be qualifying in nature
How to apply for BTech Govt Jobs Recruitment 2017 NIELIT ;-
Apply ONLINE only;- http://www.nielit.gov.in/recruitments

From dt;- 21-07-2017 to 21-08-2017 (for post Numbers 1,2,3 only)

(for post Numbers 5,6.apply from dt;- 28-07-2017 to 28-08-2017

Step-1;-Submission of Applicant's details as per certificates
Step-2;-Upload the Scan Photograph/Signature/relevant documents
Step-3;-Payment of application fee online only as per their community
View application details & "Final Submission"
Mention Correct "E-mail ID" / Mobile Number for future information of Exam/Halltickets/selection etc
Note down the application number & date of birth
Take a printout of application for future reference
General Conditions:-
Indian Citizens are only eligible to apply
Eligible candidates can apply for Two/Three posts. They should apply separately for each post remit the fee for each post
Authentic & Update information regarding to the notification/call letters/selection/etc visit regularly the official site of NIELIT
NIELIT reserves the right to alter/change/modify any thing in the notification
Reservations applicable as per Government of India norms
all correspondance through e-mail only
Candidates should bring downloaded-interview call letter for attending the interview
They should show Original certificates/documents at the time of interview
Candidates should read all instructions;- http://register-delhi.nielit.gov.in/PDF/STQC/STQC_Full_Advt_201707019.pdf
http://apply-delhi.nielit.gov.in/PDF/NIC/NIC_Detailed_Advt_20170726.pdf
No TA/DA will pay for attending the interview/test etc.
Any  problems of online  submission of  application  form/downloading  of  admit card,  send  e-mail  to;- recruit2017@nielit.gov.in mentioning advertisement number in the subject.
Please Leave your Comment below / Ask doubts ? / Suggestions
Details;-

Share this to your Friends